For a project I'm working on, and will be able to say something about later, I re-read Matthew Crawford's The World Beyond Your Head, and I have to say: It's a really superb book. I read it when it first came out, but I was knee-deep in writing at the time and I don't think I absorbed it as fully as I should have. I quote Crawford in support of several of the key points I make in my theses on technology, but his development of those points is deeply thoughtful and provocative, even more than I had realized. If you haven't read it, you should.
But there's something about the book I want to question. It concerns philosophy, and the history of philosophy.
In relation to the kinds of cultural issues Crawford deals with here — issues related to technology, economics, social practices, and selfhood — there are two ways to make use of the philosophy of the past. The first involves illumination: one argues that reading Kant and Hegel (Crawford's two key philosophers) clarifies our situation, provides alternative ways of conceptualizing and responding to it, and so on. The other way involves causation: one argues that we're where we are today because of the triumphal dissemination of, for instance, Kantian ideas throughout our culture.
Crawford does some of both, but in many respects the chief argument of his book is based on a major causal assumption: that much of what's wrong with our culture, and with our models of selfhood, arises from the success of certain of Kant's ideas. I say "assumption" because I don't think that Crawford ever actually argues the point, and I think he doesn't argue the point because he doesn't clearly distinguish between illumination and causation. That is, if I've read him rightly, he shows that a study of Kant makes sense of many contemporary phenomena and implicitly concludes that Kant's ideas therefore are likely to have played a causal role in the rise of those phenomena.
I just don't buy it, any more than I buy the structurally identical claim that modern individualism and atomization all derive from the late-medieval nominalists. I don't buy those claims because I have never seen any evidence for them. I am not saying that those claims are wrong, I just want to know how it happens: how you get from extremely complex and arcane philosophical texts that only a handful of people in history have ever been able to read to world-shaping power. I don't see how it's even possible.
One of Auden's most famous lines is: "Poetry makes nothing happen." He was repeatedly insistent on this point. In several articles and interviews he commented that the social and political history of Europe would be precisely the same if Dante, Shakespeare, and Mozart had never lived. I suspect that this is true, and that it's also true of philosophy. I think that we would have the techno-capitalist society we have if Duns Scotus, William of Ockham, Immanuel Kant, and G.F.W. Hegel had never lived. If you disagree with me, please show me the path which those philosophical ideas followed to become so world-shapingly dominant. I am not too old to learn.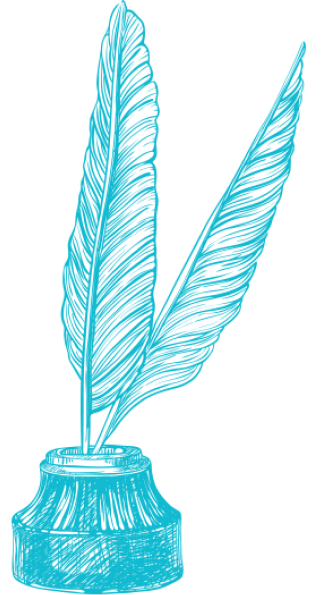 Text Patterns
July 19, 2016