I've been enjoying and profiting from James Poulos's ongoing analysis of what he calls the "pink police state": see installments to date here and here. This passage from the second essay strikes me as especially noteworthy: 
The new regime is not totalitarian, fascist, socialist, capitalist, conservative, or liberal, according to the accepted and common definitions of those terms. It is not even adequately described as corporatist, although corporatism is very much at home within it. The "pink police state" is not a police state in the sense that George Orwell would be familiar with, but one in which a militarized, national policing apparatus is woven into the fabric of trillions of transactions online and off. Nor is it a "pinko commie" regime in the sense of enforcing "political correctness" out of total allegiance to Party; rather, it enforces the restrictions and permissions doled out by its sense of "clean living." To invoke Michel Foucault again, ours is an age when governance is inseparable from hygiene in the minds of the elite that rules over both the private and public sector. To them, everything is theoretically a health issue.
This hygienic impulse is indeed vital to the current regime, and has been growing in intensity for some time. It reaches into every area of culture. C. S. Lewis noted its presence fifty years ago in literary criticism, after articulating his own view of the pleasures of reading: 
Being the sort of people we are, we want not only to have but also to analyse, understand, and express, our experiences. And being people at all—being human, that is social, animals—we want to 'compare notes', not only as regards literature, but as regards food, landscape, a game, or an admired common acquaintance. We love to hear exactly how others enjoy what we enjoy ourselves. It is natural and wholly proper that we should especially enjoy hearing how a first-class mind responds to a very great work. That is why we read the great critics with interest (not often with any great measure of agreement). They are very good reading; as a help to the reading of others their value is, I believe, overestimated.

This view of the matter will not, I am afraid, satisfy what may be called the Vigilant school of critics. To them criticism is a form of social and ethical hygiene. They see all clear thinking, all sense of reality, and all fineness of living, threatened on every side by propaganda, by advertisement, by film and television. The hosts of Midian 'prowl and prowl around'. But they prowl most dangerously in the printed word. 
This idea that criticism is required to discourage people from reading (or viewing!) things that are bad for them, or not ideally good for them — or, to put it in a more pointed way, that criticism is necessary for policing cultural boundaries — has been around for a while but has become, I think, increasingly prominent. I've written a bit about it on this blog, for instance here. And I see it at work in my friend Ruth Graham's critique of adults reading YA fiction. (Austin Kleon helpfully gathered some of my thoughts on the matter here.) 
So this "vigilant" attitude towards reading is just one example of the ways in which hygienic policing is intrinsic to the current cultural regime. And it strikes me that what may be needed, and what James is to some degree providing, is what I think I want to call a psycho-anthropological analysis of this policing. I am not, generally speaking, a fan of Freud, but there are passages in his Totem and Taboo that strike me as deeply relevant to the questions James raises. 
Think, for instance, of his point that taboo "means, on the one hand, 'sacred', 'consecrated', and on the other 'uncanny', 'dangerous', 'forbidden', 'unclean'." That which is taboo is automatically a matter of great fascination, simultaneously frightening and compelling. 
And this: 
Anyone who has violated a taboo becomes taboo himself because he possesses the dangerous quality of tempting others to follow his example: why should he be allowed to do what is forbidden to others? Thus he is truly contagious in that every example encourages imitation, and for that reason he himself must be shunned.

But a person who has not violated any taboo may yet be permanently or temporarily taboo because he is in a state which arouses the quality of arousing forbidden desires in others and of awakening a conflict of ambivalence in them.
Having rejected the taboos of our ancestors, especially our Christian ancestors, the current regime does not live without taboos but replaces them with others; and having created a world without gods, it places upon itself the greatest responsibility imaginable for preserving moral cleanliness. In the absence of gods, the totems and the taboos alike increase in magnitude.  
I expect James will be saying more about this kind of thing in future installments of the series, and I hope to be replying here. I want to comment especially on the totems or idols that balance out the taboos.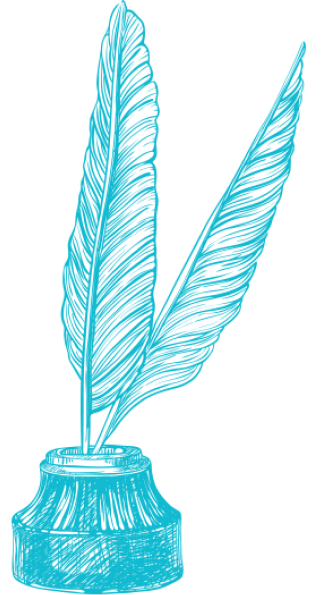 Text Patterns
July 31, 2014