David Carr is pretty darn excited about Twitter. Now, I enjoy Twitter myself, as I think I've made clear — I'm well over 3000 tweets now — but Carr's enthusiasm is, well, kind of annoying. And his case for the importance of Twitter just isn't substantive. He writes,
And now, nearly a year later, has Twitter turned my brain to mush? No, I'm in narrative on more things in a given moment than I ever thought possible, and instead of spending a half-hour surfing in search of illumination, I get a sense of the day's news and how people are reacting to it in the time that it takes to wait for coffee at Starbucks. Yes, I worry about my ability to think long thoughts — where was I, anyway? — but the tradeoff has been worth it.
Okay, so what Twitter offers must really amazing to make it is worth his while to lose his ability to "think long thoughts." So what does it do for him? Well, this is an interesting point:
The expressive limits of a kind of narrative developed from text messages, with less space to digress or explain than this sentence, has significant upsides. The best people on Twitter communicate with economy and precision, with each element — links, hash tags and comments — freighted with meaning. Professional acquaintances whom I find insufferable on every other platform suddenly become interesting within the confines of Twitter.
But here's where I get a bit dubious:
At first, Twitter can be overwhelming, but think of it as a river of data rushing past that I dip a cup into every once in a while. Much of what I need to know is in that cup: if it looks like Apple is going to demo its new tablet, or Amazon sold more Kindles than actual books at Christmas, or the final vote in the Senate gets locked in on health care, I almost always learn about it first on Twitter.
"Need to know"? If you're going to give examples of things that Twitter tells you that you "need to know," you really need to do better than mention yet another in an endless series of Apple rumors. And even if you first hear about the Senate vote on health care via Twitter, how much longer would you have to wait to hear about it from some other source? Maybe half an hour, until it shows up on the New York Times home page? What does the immediacy of Twitter actually do for you in that situation?Near the end of his piece, when Carr wants to demonstrate how "Twitter can flex some big muscles," here's his example: the morning after the attempted plane bombing in Detroit, someone tweeted from the Montreal airport, "New security rules for int'l flights into US. 1 bag, no electronics the ENTIRE flight, no getting up last hour of flight." Carr then says, "imagine you or someone you loved was flying later that same day: Twitter might seem very useful."Really? That's "flexing some big muscles"? if you were flying later that same day, this wouldn't even be enough lead time for you to finish that presentation you were planning to finish on the plane. There's a case to be made for the value and importance of Twitter, but surely this ain't it. The whole piece sounds like the self-justification of an addict. Maybe Carr needs to get away from Twitter for a while so he can think some long thoughts — long enough, anyway, to make a plausible case that he really is better off tweeting than thinking.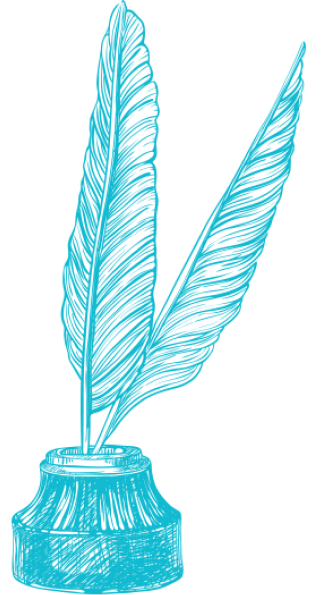 Text Patterns
January 5, 2010