Here's J. C. Hallman:
I was at a dinner party one night. There was a nice pork loin and a big oval table, and good wine, and cheerful table-talk through the main course. Then, somehow, the subject of "good books" came up — by which was meant a common standard of objective aesthetic merit. Another tricky subject, to be sure, but not one that necessarily has to lead to discord. In fact, precisely to establish some common ground, I threw out what seemed to me — in a room full of sophisticated readers — to be a fairly obvious truth: a book like Dracula, say, had been very popular, of course, but it was in fact a very poorly-written book.There was silence for a moment. And then the Victorianist next to me said, "I like Dracula."Was I itching for a fight? Had I drunk too much? Probably. But I didn't steer the conversation directly to authorial intent. First, I allowed that bad books can make for interesting subject matter. . . . [But] Good, serious books were written by good, serious people who knew what they wanted to say! People who took pains — suffered! — to say it. To assume that you could treat books with authors in the same way you treated authorless "texts" was an abomination. And to then turn around and assign some standard of quality to a book that had an author, but might as well have been authorless (Stoker having merely organized a set of tropes bouncing around in vampire literature for a hundred years by the time he came along), was not only wrong, boring, and frightening, it was actually a pretty good description of what's become of the modern practice of literary criticism. I won't describe the melee that followed — suffice it to say we corked the wine and some people went home early. Relationships were compromised. Not that I'm bothered by it. What I came away with was a new sense of impetus, a new drive.
Well, good for you, J. C.! I'm sure your "new sense of impetus" was worth ruining a dinner party for. I mean, it's not as though you could just sit there and drink your wine while sitting next to someone who likes a book better than you do.Hallman portrays himself as an anti-academic, but notice that here he's doing the snooty, superior thing that academics are usually accused of: How dare you approve of a book whose poor quality is, among people who truly know, "an obvious truth"?Hallman's problem with modern academic literary criticism is that it isn't elitist enough — clearly he's a fully-paid-up member of what C. S. Lewis used to call "the Vigilant school of criticism," for whom reading is a form of "social and ethical hygiene."Well, whatever floats his boat, I guess — but dear readers, if any of you end up sitting next to me at a dinner party and you express your approval of a book I don't like, I can assue you that, while I might think you're wrong, I won't automatically think you "boring" and I certainly won't find the experience "frightening." Even if you're an English professor.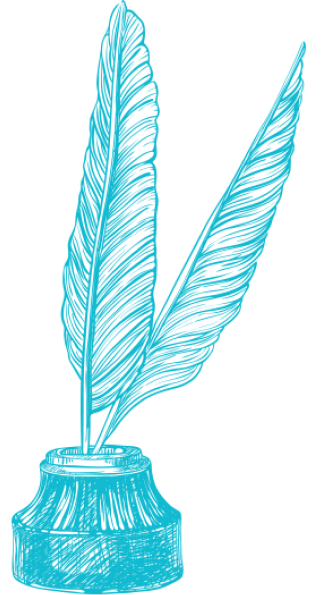 Text Patterns
September 10, 2009