When it first became common for college students to write on computers, researchers noticed some changes in the quality of their writing. (I think I read about this first in Michael Heim's 1989 book Electric Language, though I could be misremembering.) On the sentence level, they tended to improve, largely because it is so easy on screen to make changes to improve word choice, sentence structure, and basic grammar and syntax. By contrast, before electronic word-processing the making of such changes was so laborious — involving the delicate application of White-Out at best, retyping of whole pages at worst — that most of us just didn't bother. We had significant incentive not even to notice such shortcomings.
But word-processed papers, at least in those early days, tended to be more poorly organized than their typed or handwritten predecessors. The use of multiple sheets of paper, coupled with most writers' need to produce drafts that had to be retyped at least once, allowed for and even encouraged visualizing of the paper as a whole. You could lay out pages before you and just see how the words on one page related to the words on others. You could non-metaphorically cut and paste, and then rearrange paragraphs or whole sections. But when the writer's view was cut down to a few lines on the screen, and the rest of the paper was invisible without scrolling — which of course didn't make more of the paper visible, just some different part of it — it became harder to discern the overall shape of the paper, and so while papers got better in stylistic and mechanical ways they got organizationally worse.
I think something closely analogous happens when reading on an e-reader as opposed to reading a codex. I keep trying to settle on reading Infinite Jest on my Kindle, because (as I have noted) I like the smaller size and the physical comfort it allows, plus the ability to annotate and then retrieve those annotations later. But I have been continually aware — in this book far more than any others I have read — of the limited spatial awareness the e-reader offers.
Some of this is a function of the many endnotes, as you have to go back and forth between text and notes. (Incidentally, I learned recently that Wallace actually insisted on endnotes rather than footnotes — I would have suspected that he wanted footnotes but was dissuaded by the additional complexity of formatting, which would have made producing the book more costly.) But Wallace is a writer of riffs, and I have often been frustrated by my inability when using the Kindle to get a sense of just how long the riffs are. It helps to know whether this is going to be a relatively brief one or whether it will go on for pages: having that knowledge enables the reader to adjust the quality of his or her attention accordingly. Again and again while Kindling my way through IJ I have been forced into awareness of how much my reading practices rely on this spatial awareness: not just knowing how far I am into a book (since the Kindle always shows you where you are in percentage form), but knowing when the next chapter or section break is coming. It turns out that that kind of knowledge has always been very helpful to me, especially when I am reading a difficult or otherwise challenging book — but I never knew how helpful until now.
I wonder, therefore, how well I will adjust to this new model of reading, and whether, even if I become a better reader in some ways, I will become a worse one in others.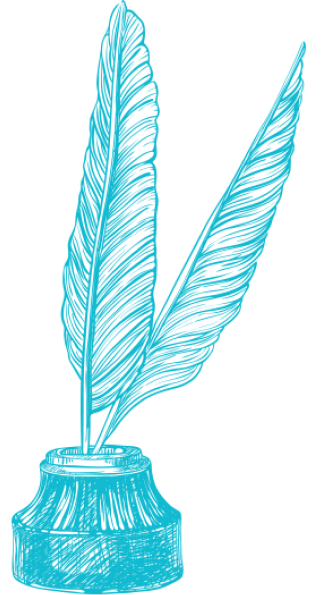 Text Patterns
August 30, 2010