This probably belongs on the blog for my How to Think, but since I haven't started blogging there yet, I'll just go ahead and put it here.
As I've said many times, Tim Burke is one of the bloggers — I guess blogging isn't wholly dead, it's just mostly dead, like Westley when he's taken to Miracle Max — who really helps me think, so it's sad (if understandable) to hear his tone of discouragement here. "I don't know what to do next, nor do I have any kind of clear insight about what may come of the moment we're in." Sounds like something I've thought myself.
But then he picks himself up and makes a useful contribution to a problem that a good many people are worrying over these days, which is why so many people believe so many things that aren't true — or, to put the problem in one form that I've written about before, why so many people mistrust expert judgment. Tim:
First, let's take the deranged fake stories about a pizza restaurant in Washington DC being a center of sex trafficking. What makes it possible to believe in obvious nonsense about this particular establishment? In short, this: that the last fifty years of global cultural life has revealed that public innocence and virtue are not infrequently a mask for sexual predation by powerful men. Bill Cosby. Jimmy Savile. Numerous Catholic priests. On and on the list goes. Add to that the fact that one form of feminist critique of Freud has long since been validated: that what Freud classed as hysteria or imagination was in many cases straightforward testimony by women about what went on within domestic life as well as within the workplace lives of women. Add to that the other sins that we now know economic and political power have concealed and forgiven: financial misdoings. Murder. Violence. We may argue about how much, how often, how many. We may argue about typicality and aberration. But whether you're working at it from memorable anecdotal testimony or systematic inquiry, it's easy to see how people who came to adulthood in the 1950s and 1960s all over the world might feel as if we live on after the fall, even if they know in their hearts that it was always thus…. The slippery slope here is this: that at some point, people come to accept that this is what all powerful men do, and that any powerful man – or perhaps even powerful woman – who professes innocence is lying. All accusations sound credible, all power comes pre-accused, because at some point, all the Cosbys and teachers at Choate Rosemary Hall and Catholic priests have made it plausible to see rape, assault, molestation everywhere.
Tim then gives other examples to illustrate his key point, which is, if I may summarize, that people who believe things that clearly aren't true, that seem to us just crazy, actually may have good cause to adopt, if not those particular beliefs, then a habit of suspicion that leads to such beliefs. To which I'll add an example of my own.
Recently I was listening to an episode of the BBC's More or Less podcast which discussed what some researchers call the "backfire effect": the tendency that most of us have to double down on our beliefs when they're challenged or even simply refuted. (The most influential study is this one.) An example given in the podcast is the belief that vaccinations cause autism, and Tim Harford and his guests point out that when parents are shown there there is no link whatsoever between vaccination and autism, rather than agreeing to vaccinate their children they simply fall back on other reasons for refusing to vaccinate. Harford mentions that one such reason is the belief that vaccines are promoted by a medical profession in collusion with the big international pharmaceutical companies to sell us drugs we don't need — and then they move on without comment, as though they've clearly demonstrated just how irrational such people are.
But hang on a minute: isn't that a legitimate worry? Don't we actually have a good deal of evidence, over the past few decades, of unhealthy alliances between the medical profession and Big Pharma leading to some drugs being favored over others that might work better, or over non-drug treatment? And haven't these controversies often focused on the exploitation of parents' worries in order to overmedicate children — as with the likely overuse of Ritalin?
No, I'm not an anti-vaxxer, I'm a pro-vaxxer. And the anti-vaxxers are definitely making a logical error here, which is to generalize too broadly from particulars. But those parents who think "I suspect doctor-pharma collusion and so will decline to vaccinate, while also taking advantage of herd immunity" are not ipso facto any less rational than those who think "Doc says it, I believe it, and that settles it."
The key point here is that the hermeneutics of suspicion is not a train that you can stop, even if you wish you could; nor should it stop, given what Tim Burke points out: the horrifying record of abuse of power by people who wield it. But that train needs brakes to slow it down sometimes, and one of the key topics we all should be reflecting on is this: What could the leading institutions of American life do to renew trust in their basic integrity? As Tim suggests, there's no evidence that the Democratic Party — or for that matter any other major American institution — is giving any discernible attention to this question.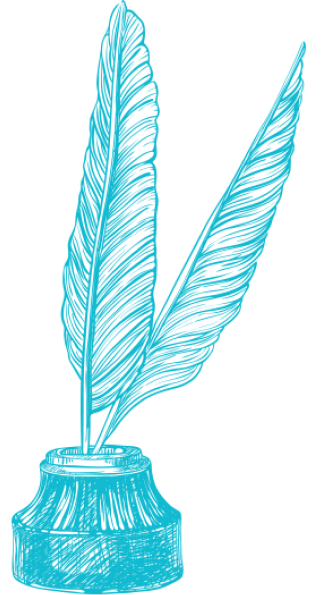 Text Patterns
April 19, 2017