The response from young adult writers and their editors to Megan Cox Gurdon's recent highly critical op-ed has been, to me anyway, extremely disappointing. Everyone seems concerned to throw up an instinctive, reactive, common front rather than give thoughtful replies.
Look, for example, at the comments gathered here. According to these writers, YA fiction has achieved something no other human invention has ever achieved: it is capable of doing extraordinary, glorious good, and cannot do any harm at all.
Laurie Halse Anderson's comments are typical in this regard. "Books don't turn kids into murderers, or rapists, or alcoholics. (Not even the Bible, which features all of these acts.) Books open hearts and minds, and help teenagers make sense of a dark and confusing world. YA literature saves lives. Every. Single. Day." See? Salvific power, no danger. Even penicillin is dangerous for some people, but not YA fiction!
I was excited for a moment when Libba Bray acknowledged that "Books are dangerous." Yes! But, oh, wait: "Yes, dangerous. Because they challenge us: our prejudices, our blind spots. They open us to new ideas, new ways of seeing. They make us hurt in all the right ways." And, it seems, never in the wrong ones. So, not really dangerous at all. Not in any way.
(Another interesting theme in these comments is how much more trustworthy YA writers are than parents. Apparently, while books can only be good, parents are often bad.)
Let's get serious, people. Everything that has power has power for good and ill. Can we just begin by stating what should be obvious to everyone, that some books — whether for children, young adults, adults, whatever — are good and some are bad? And they're good and bad in different ways and for different reasons. Some are poorly written but morally sound; some are beautifully written but morally corrupt. Some are bad all round; some are perfectly wonderful.
Of course, there's no universal accounting for reader response. As G. C, Lichtenberg said, "A book is like a mirror: if an ass looks in, there's no use expecting an apostle to look out." Mark David Chapman even found in The Catcher in the Rye a reason to kill John Lennon. People are variable creatures, in their responses to books as in all other things. But there are general tendencies that we can try to understand.
What I'd like to see from these YA writers is less panicky defensiveness and more actual thinking. Admit — please — that some books are bad for some people. Admit that writers can make aesthetic misjudgments, so that certain scenes, or even whole books, can have effects on many readers that they don't intend. And admit that some writers — yes, even YA writers — are nasty people who write nasty books. And then try to think about what distinguishes a book that is likely to help most of its readers from a book that isn't.
It is possible to think about these matters. Gurdon, in her attempt to distinguish between books that treat hard, painful, and ugly issues in helpful ways from those that treat them in callous and thoughtless ways, is at least trying to do some serious thinking. I haven't seen that yet from the writers who are responding to her. If you've seen more serious responses than I have, please let me know in the comments.
But you don't need to tell me that books can and do change lives for the better. I know they do. Books have had major transformative power in my own life. But some of what I've read hasn't been good for me, and more than a few times that happened because the people who wrote it meant me no good. Writers are as fallen and as broken as anyone else, and so, therefore, are their books.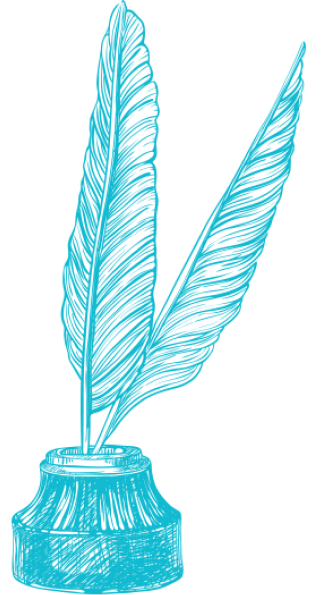 Text Patterns
June 8, 2011