Steven Johnson writes:
In our house, we have had health issues . . . that we have chosen not to bring to the public sphere of the valley. We have kept them private not because we're embarrassed by them, but because some things we already think about enough and would frankly rather think less about, and we don't need to the extra prodding of 1,000 Facebook friends thinking alongside us. Every revelation sends ripples out into the world that collide and bounce back in unpredictable ways, and some human experiences are simply too intense to let loose in that environment. The support group isn't worth the unexpected shrapnel. Most of us, I think, would put the intensities of sex and romantic love in that category: the intensity comes, in part, from the fact that the experience is shared only in the smallest of circles.But no doubt something is lost in not bringing that part of our lives to the valley. Somewhere in the world there exists another couple that would benefit from reading a transcript of your lover's quarrel last night, or from watching it live on the webcam. Even a simple what-I-had-for-breakfast tweet might just steer a nearby Twitterer to a good meal. We habitually think of oversharers as egoists and self-aggrandizers. But what Jarvis rightly points out is that there is something profoundly selfish in not sharing.
Really? Wow, every day brings new evidence of my moral corruption. Someone out there is eating Pop-Tarts because of my failure, on so many mornings, to describe my wife Teri's homemade muffins. A couple's marriage is crumbling because I neglected to tell the world about the last fight Teri and I had — they would have "benefited" from that account . . . somehow. In fact, how could I have gone all these years without keeping a 24-hour-a-day webcam on myself?? Just think of the opportunities for enriching society I have missed! I have absolutely no idea what those opportunities could be, of course, but that just makes me feel worse. And greater still my guilt for assuming that people like Darnell Dockett are being exhibitionistic when they create live video streams of themselves taking showers. Why are you apologizing, Darnell? You should have said, "People, I wasn't doing this for me, I was doing it for you!"
Seriously, I can understand and sympathize with the argument that what some call "oversharing" is defensible and even in some cases valuable. But to suggest that people who
fail
to expose their lives online are selfish is the height, or depth, of absurdity.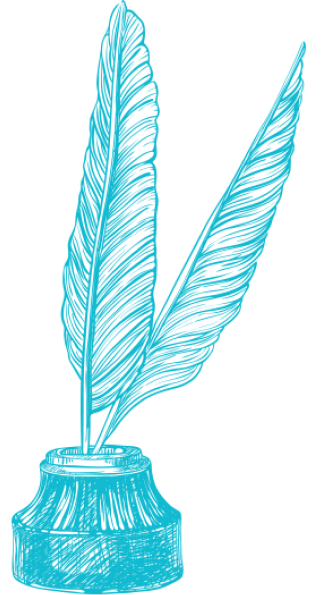 Text Patterns
May 24, 2010