I want to agree with part of a recent post by Nick Carr and disagree with another part.
Here's the part I agree with:
Kirsch says that T. S. Eliot "had to include notes" to "The Waste Land" in order to enable readers to "track down" its many allusions. The truth is different. The first publications of the poem, in the magazines The Criterion and The Dial, lacked the notes. The notes only appeared when the poem was published as a book, and Eliot later expressed regret that he had included them. The notes became, he wrote, a spur for "bogus scholarship," stimulating "the wrong kind of interest among the seekers of sources … I regret having sent so many enquirers off on a wild goose chase after Tarot cards and the Holy Grail." By turning his allusions into mere citations, the notes led readers to see his poem as an intricate intellectual puzzle rather than a profound expression of personal emotion — a confusion that continues to haunt, and hamper, readings of the poem to this day. The beauty of "The Waste Land" lies not in its sources but in its music, which is in large measure the music of allusion, of fragments of distant melodies woven into something new.
This is exactly right. Eliot added the notes precisely because Faber wanted to print "The Waste Land" as a book and the poem simply wasn't long enough without them. (I might add that the "bogus scholarship" that Eliot refers to is not that of his critics, but his own. He thought, perhaps unnecessarily harshly, that the notes themselves were based on limited knowledge.) And if your eyes are continually darting to and from the notes you have no chance of hearing the poem's music, which is indeed remarkable. As Nick says later in the post, "If you see an allusion merely as something to be tracked down, to be googled, you miss its point and its power. You murder to dissect."
But Nick goes on to comment on a poem by Yeats that subtly echoes Shelley's poem "Alastor":
the allusion deepens and enriches Yeats's poem whether or not you pick up on it. What matters is not that you know "Alastor" but that Yeats knows it, and that his reading of the earlier work, and his emotional connection with it, resonates through his own lyric. Because, moreover, Yeats provides no clue that he's alluding to another work, Google would be no help in "tracking down" the source of that allusion. A reader who doesn't already have an intimate knowledge of "Alastor" would have no reason to Google the lines.
That last point is true, but I think it's clearly wrong to say that "what matters is not that you know "Alastor" but that Yeats knows it." It does matter that Yeats knows it — Yeats's encounter with Shelley strengthens and deepens his verse — but is also matters if the reader does, because if I hear that echo of Shelley I understand better the conversation that Yeats is participating in, and that enriches my experience of his poem and also of Shelley's. And not incidentally, the enriching power of our knowledge of intellectual tradition is one of Eliot's key emphases.
So I would argue that the reader of "The Waste Land" who comes to it already knowing something about Shakespeare, Augustine, Buddhist teaching, Dante, the Grail legends, and the Upanishads is going to hear its music better than the reader who doesn't know any of that stuff — which raises some questions about when and in what circumstances teachers should try to teach that poem.
But it's also worth remembering that poems can be read more than once. Maybe the first time I read a difficult poem I won't get much out of it because I'll be reading the notes, or googling the allusions. But if I study carefully, and have a decent memory, then maybe when I come back to that poem later, more experienced and better informed, I'll be able to drink very deeply from its well. The teaching of literature is often, or should be, preparing students for future readings.
(P.S. I'll get back to The Whale and the Reactor soon.)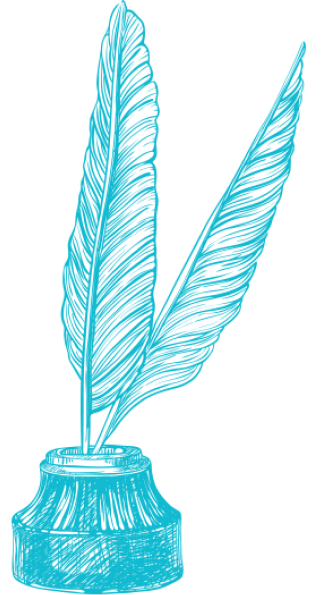 Text Patterns
January 17, 2011