The technological history of modernity, as I conceive of it, is a story to be told in light of a theological anthropology. As what we now call modernity was emerging, in the sixteenth century, this connection was widely understood. Consider for instance the great letter that Rabelais' giant Gargantua writes to his son Pantagruel when the latter is studying at the University of Paris. Gargantua first wants to impress upon his son how quickly and dramatically the human world, especially the world of learning, has changed:
And even though Grandgousier, my late father of grateful memory, devoted all his zeal towards having me progress towards every perfection and polite learning, and even though my toil and study did correspond very closely to his desire – indeed surpassed them – nevertheless, as you can well understand, those times were neither so opportune nor convenient for learning as they now are, and I never had an abundance of such tutors as you have. The times were still dark, redolent of the disaster and calamity of the Goths, who had brought all sound learning to destruction; but, by the goodness of God, light and dignity have been restored to literature during my lifetime: and I can see such an improvement that I would hardly be classed nowadays among the first form of little grammar-schoolboys, I who (not wrongly) was reputed the most learned of my century as a young man.
(I'm using the Penguin translation by M. A. Screech, not the old one I linked to above.) And this change is the product, in large part, of technology:
Now all disciplines have been brought back; languages have been restored: Greek – without which it is a disgrace that any man should call himself a scholar – Hebrew, Chaldaean, Latin; elegant and accurate books are now in use, printing having been invented in my lifetime through divine inspiration just as artillery, on the contrary, was invented through the prompting of the devil. The whole world is now full of erudite persons, full of very learned teachers and of the most ample libraries, such indeed that I hold that it was not as easy to study in the days of Plato, Cicero nor Papinian as it is now.
Note that technologies come to human beings as gifts (from God) and curses (from the Devil); it requires considerable discernment to tell the one from the other. The result is that human beings have had their powers augmented and extended in unprecedented ways, which is why, I think, Rabelais makes his characters giants: enormously powerful beings who lack full control over their powers and therefore stumble and trample through the world, with comical but also sometimes worrisome consequences.
But note how Gargantua draws his letter to a conclusion:
But since, according to Solomon, 'Wisdom will not enter a soul which [deviseth] evil,' and since 'Science without conscience is but the ruination of the soul,' you should serve, love and fear God, fixing all your thoughts and hopes in Him, and, by faith informed with charity, live conjoined to Him in such a way as never to be cut off from Him by sin. Beware of this world's deceits. Give not your mind unto vanity, for this is a transitory life, but the word of God endureth for ever. Be of service to your neighbours and love them as yourself. Venerate your teachers. Flee the company of those whom you do not wish to resemble; and the gifts of grace which God has bestowed upon you receive you not in vain. Then once you know that you have acquired all there is to learn over there, come back to me so that I may see you and give you my blessing before I die.
The "science without conscience" line is probably a Latin adage playing on scientia and conscientia: as Peter Harrison explains, in the late medieval world Rabelais was educated in, scientia is primarily an intellectual virtue, the disciplined pursuit of systematic knowledge. The point of the adage, then, is that even that intellectual virtue can serve vice and "ruin the soul" if it is not governed by the greater virtues of faith, hope, and love. (Note also how the story of Prospero in The Tempest fits this template. The whole complex Renaissance discourse, and practice, of magic is all about these very matters.)
So I want to note three intersecting notions here: first, the dramatic augmentation, in the early-modern period, of human power by technology; second, the necessity of understanding the full potential of those new technologies both for good and for evil within the framework of a sound theological anthropology, an anthropology that parses the various interactions of intellect and will; and third, the unique ability of narrative art to embody and illustrate the coming together of technology and theological anthropology. These are the three key elements of the technological history of modernity, as I conceive it and hope (eventually) to narrate it.
The ways that narrative art pursues the interrelation of technology and the human is a pretty major theme of mine: see, for instance, here and here and here. (Note how that last piece connects to Rabelais.) It will be an even bigger theme in the future. Stay tuned for further developments — though probably not right away. I have books to finish….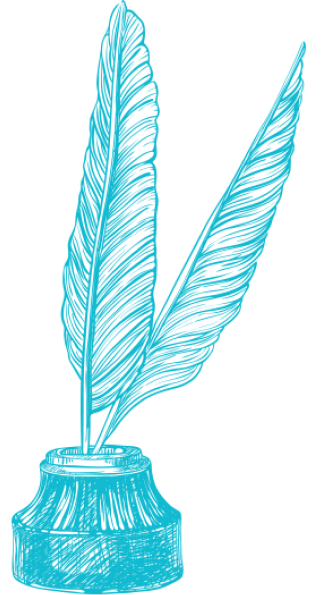 Text Patterns
November 30, 2016