Here's a brief description of a course I'll be teaching next semester:
In a wonderful early poem, "Merlin Enthralled," Richard Wilbur describes the way that magic drains from the Arthurian world when the wizard is no longer around to generate it:
Fate would be fated; dreams desire to sleep.

This the forsaken will not understand.

Arthur upon the road began to weep

And said to Gawen, "Remember when this hand

Once haled a sword from stone; now no less strong

It cannot dream of such a thing to do."

Their mail grew quainter as they clopped along.

The sky became a still and woven blue.
A hundred years ago the great sociologist Max Weber wrote that "The fate of our times is characterized by rationalization and intellectualization and, above all, by the disenchantment of the world" (Entzauberung der Welt). We experience this, he added, as an "iron cage" of rationalization. The purpose of this course is to explore Weber's great thesis. Is it correct? If so, what are its consequences? What intellectual strategies have we formed to deal with this disenchantment, to break the bars of this iron cage? And if Weber's thesis is not right, in what forms has an enchanted world persisted?
Major readings:
Weber, selected writings on the rationalized social order
Charles Taylor, A Secular Age
Susanna Clarke, Jonathan Strange and Mr Norrell
Neil Gaiman, American Gods
Jason Josephson-Storm, The Myth of Disenchantment
Supplementary readings:
various essays on the "secularization thesis"
Hans Blumenberg, The Legitimacy of the Modern Age
Owen Chadwick, The Secularization of the European Mind in the Nineteenth Century (selections)
Leon Kass, The Beginning of Wisdom: Reading Genesis (selections)
Keith Thomas, Religion and the Decline of Magic (selections)
C. S. Lewis and J. R. R. Tolkien on the "enchantment of worldliness"
selected essays and excerpts by Marina Warner
The logic behind many of these choices should be clear — it's obvious why Taylor's magnum opus will be the central text here — but a few may need explanation. Gaiman's novel is a great case study in various culturally particular forms of enchantment and disenchantment, and a profound meditation on how technology affects both. Jonathan Strange and Mr Norrell explores the conditions and consequences of re-enchantment. Josephson-Storm's book puts some hard questions to Weber's thesis and to narratives of secularization more generally. Kass presents Genesis as an intrinsically disenchanting text from the outset, in which it demotes the sun, moon, and stars from the status of deities to that of mere created things — big lights in the sky, worthy neither of worship nor of terror.
Comments and suggestions welcome.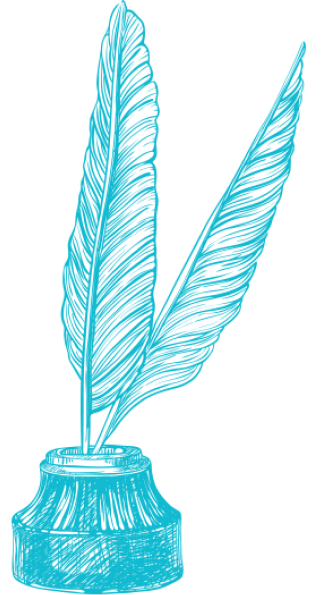 Text Patterns
August 28, 2017