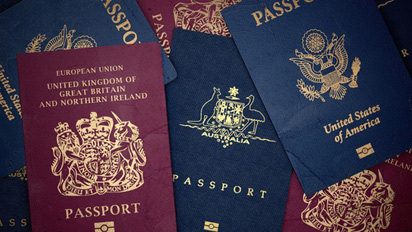 by Alan Jacobs
Agatha Christie's famous amateur sleuth uses her knowledge of human nature to discern if people really are who they say they are — one of the central problems of modernity. Alan Jacobs reflects on the differences between being known by one's neighbors and being known by the state.
READ MORE
Shutterstock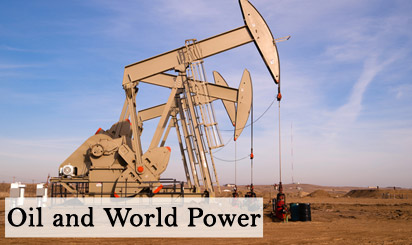 by Lee Lane
The recent surge in oil and gas production might seem to give the United States increased leverage over authoritarian regimes that depend on oil exports. But, as Lee Lane argues, the geopolitical benefits of American oil production may have been overestimated, and the U.S. oil boom may end up bringing our chief geopolitical rivals — China and Russia — together.
READ MORE
Christopher Boswell (Shutterstock)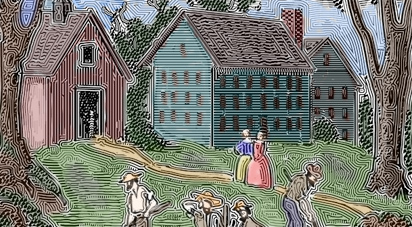 by Jenna Silber Storey and Benjamin Storey
A number of idealistic communities popped up in nineteenth-century America, each dedicated to its own vision of freeing human beings from society's constraints. Nathaniel Hawthorne's months spent at one of these communities became the basis of The Blithedale Romance, his novel about how ill-conceived schemes of liberation can do more to suppress the human soul than to free it. Jenna Silber Storey and Benjamin Storey revisit Hawthorne's tale of dashed dreams.
READ MORE
Elliott Banfield

by Algis Valiunas
Linus Pauling made pioneering discoveries in biology, physics, and chemistry, for which he was awarded his first Nobel Prize. But as Algis Valiunas writes, in some of the projects that were most important to Pauling — the anti-war activism that brought him another Nobel, and his theorizing about vitamins — the great scientist was given to naïveté and folly.
READ MORE
Dave Cheng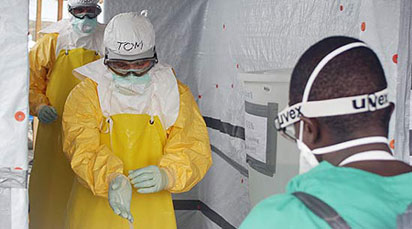 by Ari N. Schulman

Can Ebola be transmitted through the air? During last fall's outbreak, you may have heard you can only get Ebola by touching infected bodily fluids. But in a new investigation, Ari N. Schulman shows how public health officials ignored warnings about Ebola, downplayed the dangers, and pressured scientific critics — all in a misguided effort to place reassurance over protection.
See also: "Untruths We Were Told About Ebola"
Flickr CDC (CC)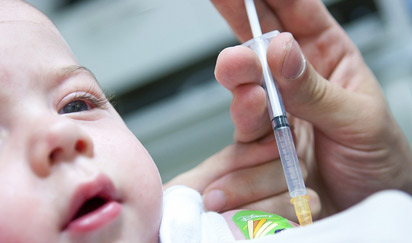 by Aaron Rothstein
Recent outbreaks of vaccine-preventable diseases have brought renewed attention to the critics of vaccination. Aaron Rothstein explains why vaccination is a valuable tool for individual and public health, and reveals the surprisingly long history of opposition to vaccines, so that we might better educate and persuade the critics.
READ MORE
Flickr Sanofi Pasteur (CC)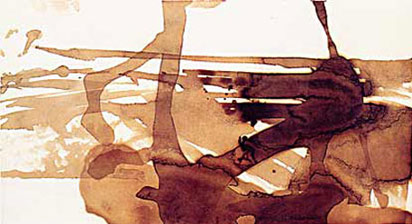 by Michael W. Begun
We often think of depression as a disorder caused by chemical imbalances in the brain. Not only is this idea empirically flawed, but it has drawn our attention away from the important social and psychological aspects of mental illness. Michael W. Begun shows how we got here and explains why a neurobiological understanding of depression can never be complete.
Abstract composition by Victor Hugo

READ MORE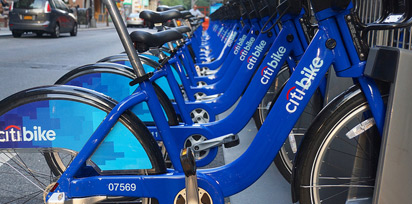 by James Poulos

Americans increasingly rely on subscription services like Netflix and sharing services like Airbnb, Uber, and Zipcar, renting access to goods instead of buying them. While some pundits have heralded the so-called "sharing economy," James Poulos asks whether freedom can flourish when access no longer involves ownership.
READ MORE
Flickr Ted Eytan (CC)

by Chase W. Nelson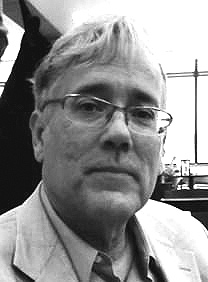 When the biologist Austin Hughes passed away unexpectedly last year, he left behind an intellectual record that included hundreds of scientific papers and several provocative popular essays — including in this journal. His student Chase W. Nelson reflects on Hughes's character and career, and on his gift for looking beyond science for a greater picture of the whole of life.
READ MORE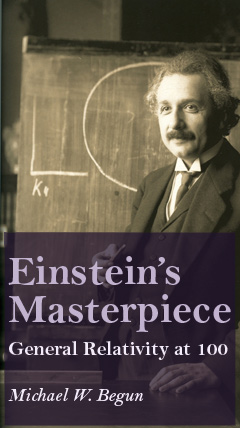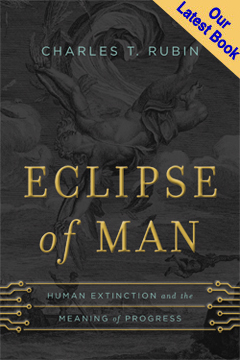 E-mail Updates
Enter your e-mail address to receive occasional updates and previews from The New Atlantis.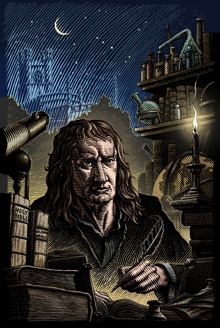 Leading scholars on his religion, alchemy, cosmology, and more
READ MORE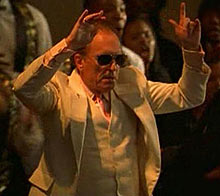 by Peter Augustine Lawler

Critics of America have often argued that the country is too individualistic and materialistic, doomed to a kind of techno-obsessive liberal nihilism. But, as Peter Lawler explains, the American story is really a tale of constant compromise between our Lockean and Puritan tendencies, accommodating the need for both freedom and community.
READ MORE

Image: The Apostle (Butcher's Run Films, 1997)